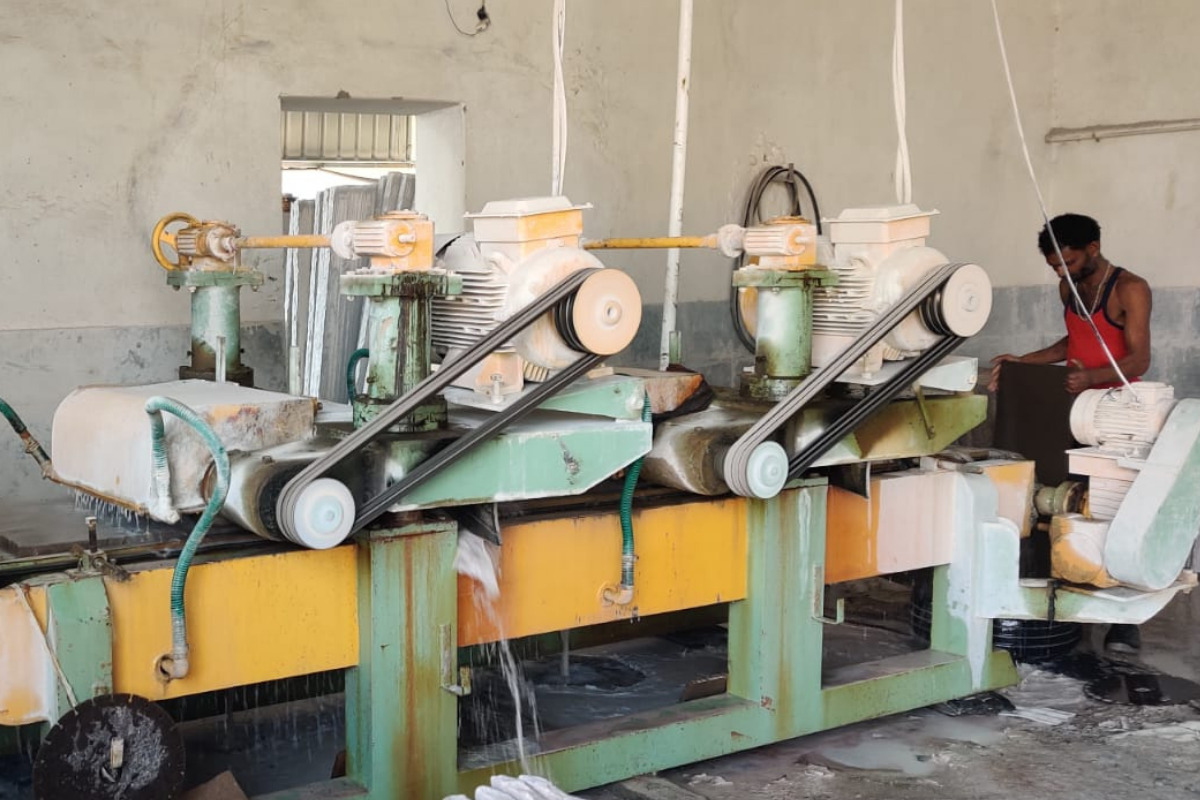 Stone Manufacturing Unit
Runjhun Export is one of the leading Natural Stone Manufacturer, Stone exporters, and Stone Suppliers in India of granites, sandstone, marble, quartzite, and limestone.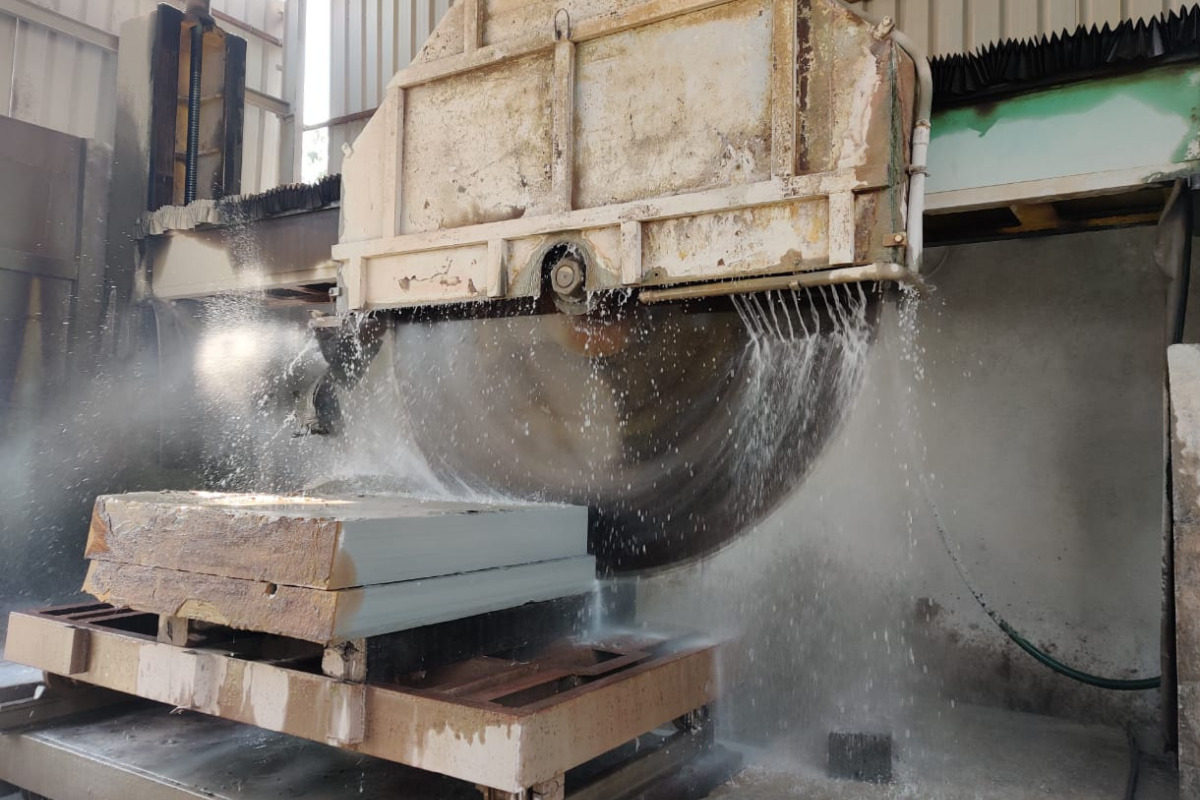 Quality Control
We at Runjhun Export believe quality over quantity. We ensure that all our delivered products have zero defect in it.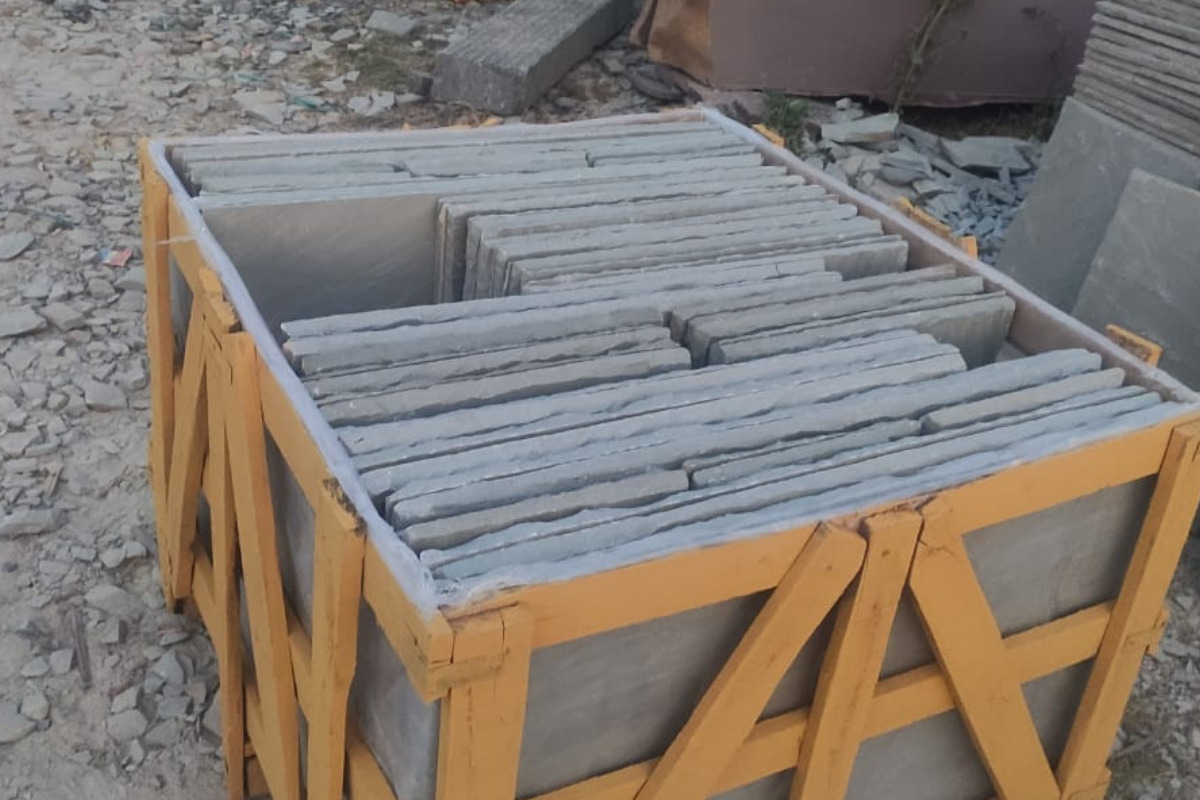 Packaging
Packaging of all the supplied stones such as granite, marble, and limestone are done by experts with utmost care in sturdy wooden crates.
When it comes to enhancing the aesthetics and durability of your projects, nothing beats the timeless allure of Quality Stone Products. At Runjhun Export, we take immense pride in being your trusted source for top-tier stone solutions that can transform your vision into reality.
Why Choose Quality Stone Products from Runjhun Export:
Impeccable  Excellence: Our commitment to delivering Quality Stone Products is unwavering. We understand that the foundation of any successful project lies in the materials used. That's why we ensure that each stone product in our catalog meets stringent quality standards. From selecting the finest raw materials to precision craftsmanship, we are dedicated to providing you with stones that stand the test of time.

Extensive  Range: We offer a diverse range of Quality Stone Products to cater to a wide spectrum of projects. Whether you're working on a residential, commercial, or landscaping endeavor, our extensive selection empowers you to choose the perfect stone to match your design aspirations.

Customization Options: We recognize that no two projects are the same. As your preferred provider of Quality Stone Products, we offer customization options to tailor our stones to your precise requirements. Specify dimensions, finishes, and other details, and we'll craft the perfect stone solutions for your project.

Expert Craftsmanship: Our team of skilled artisans possesses years of experience in working with stone. Beyond just providing Quality Stone Products, we offer expert guidance and insights to ensure that you make informed choices for your projects. Your satisfaction is our ultimate goal.
Our Extensive Range of Quality Stone Products:
Natural Stone Slabs: Our premium quality natural stone slabs are ideal for countertops, tabletops, and various interior and exterior applications.

Stone Tiles: Elevate your spaces with precision-cut stone tiles available in various sizes and finishes, allowing you to create stunning floors and walls.

Stone Veneers: Add character to your exteriors and interiors with our exquisite stone veneers, suitable for cladding, accent walls, and more.

Stone Steps and Pavers: Enhance your outdoor spaces with our stone steps, pavers, and landscaping stones, adding both functionality and beauty to your landscapes.

Custom Stone Artifacts: Make a statement with our custom stone artifacts and sculptures, crafted with precision to suit your artistic vision.
Ready to elevate your projects with the beauty and longevity of Quality Stone Products? Contact us today to explore our range, request quotes, or discuss your specific stone requirements. Experience the transformative power of Quality Stone Products from Runjhun Export.
Elevate your projects with the enduring appeal of Quality Stone Products.
Frequently Asked Questions:
Q: What sets Runjhun Export's Quality Stone Products apart from others in the market?
At Runjhun Export, our commitment to delivering Quality Stone Products is unwavering. What sets us apart is our rigorous quality control processes, extensive range, and customization options. Each stone undergoes strict quality checks, ensuring it meets the highest standards. Our diverse range allows you to find the perfect stone for your project, and our customization options ensure that our stones align seamlessly with your unique requirements.
Q: Can I get expert guidance in selecting the right stone for my project?
Absolutely! Our team of experts at Runjhun Export possesses years of industry experience and in-depth knowledge of our Quality Stone Products. We're here to assist you in making informed decisions. Whether you need advice on stone selection, finishes, or customization, we're your trusted partners in bringing your design vision to life.
Q: How can I request a quote or discuss my specific stone requirements?
Requesting a quote or discussing your stone requirements is easy. Simply reach out to our dedicated team at Runjhun Export through our contact channels. You can send us an email, give us a call, or visit our website to submit your inquiry. We're responsive and eager to assist you with your project needs.
Best Quality Stones That Totally Add Value to your Surroundings.
Our professional team works to increase productivity and cost effectiveness on the market
Got queries? Connect with our team right away