Natural stone Products Export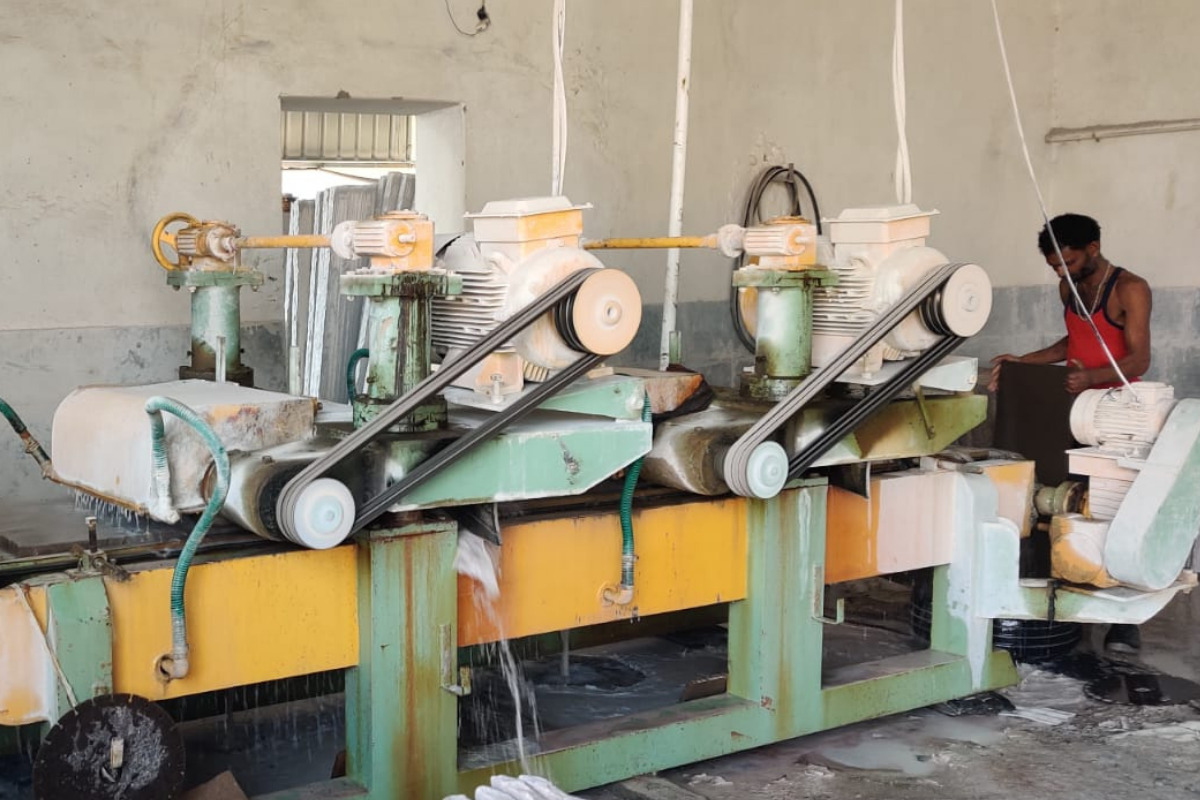 Stone Manufacturing Unit
Runjhun Export is one of the leading Natural Stone Manufacturer, Stone exporters, and Stone Suppliers in India of granites, sandstone, marble, quartzite, and limestone.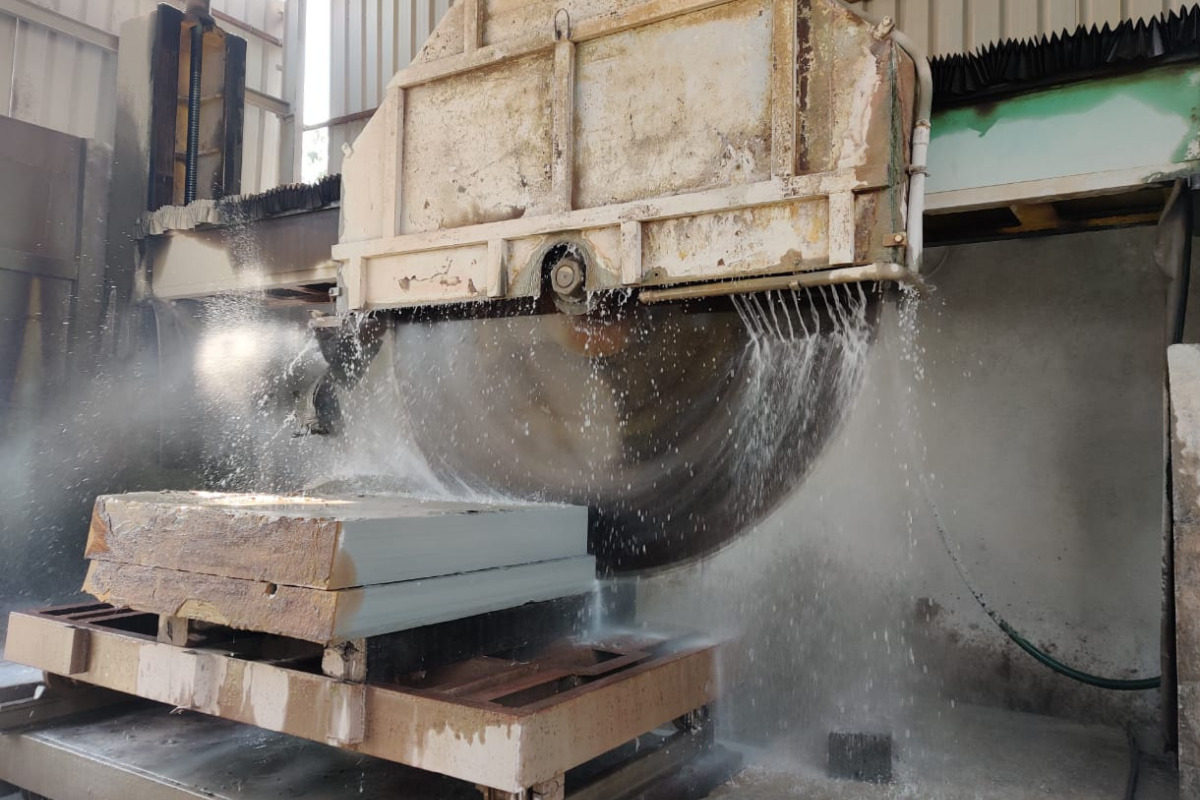 Quality Control
We at Runjhun Export believe quality over quantity. We ensure that all our delivered products have zero defect in it.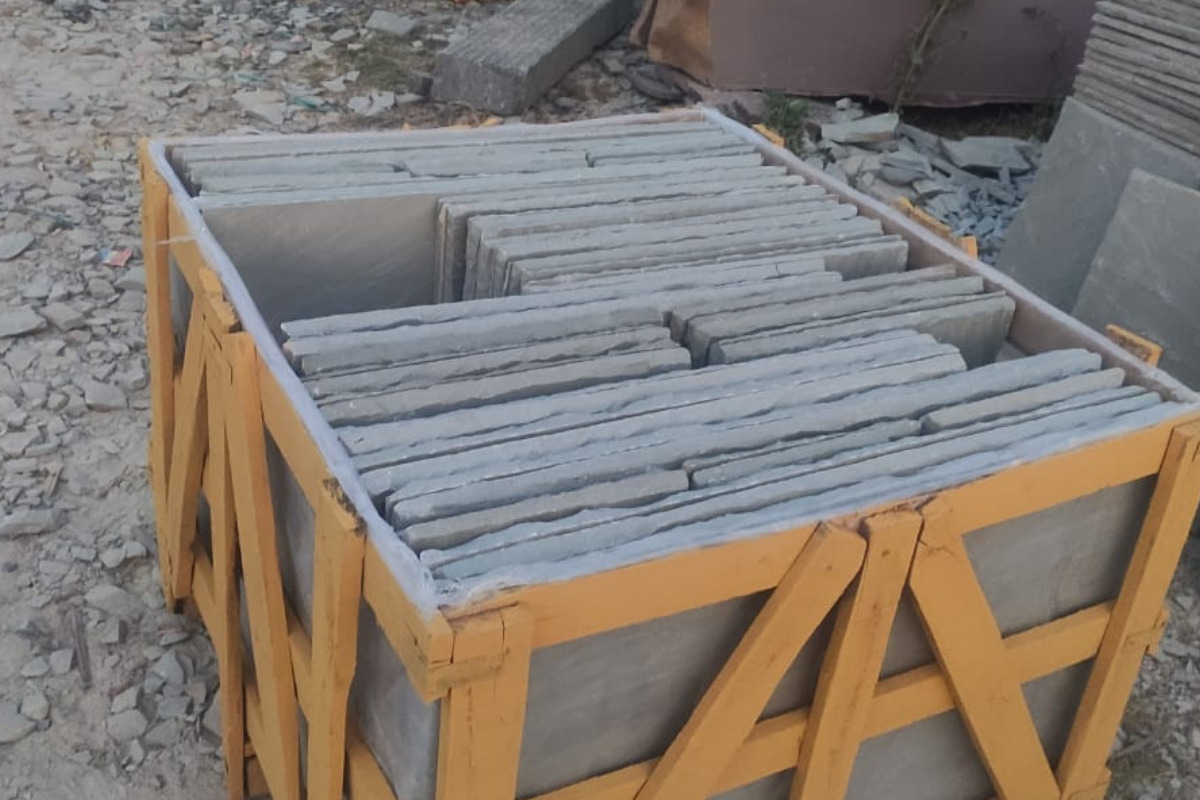 Packaging
Packaging of all the supplied stones such as granite, marble, and limestone are done by experts with utmost care in sturdy wooden crates.
Welcome to Natural Stone Products Export, your gateway to premium Indian stone worldwide. We are your trusted partner for sourcing and exporting the finest Indian natural stone products to destinations across the globe. Our commitment to quality, authenticity, and customer satisfaction sets us apart as a premier player in the industry.
Our Extensive Product Range:
Sandstone:

Our collection of sandstone products showcases the rich hues and exquisite textures of Indian sandstone. As a prominent name in Natural Stone Products Export, we take pride in delivering sandstone of exceptional quality and beauty to projects worldwide.

Limestone:

Explore the timeless elegance of Indian limestone with our diverse range of products. Our Natural Stone Products Export services ensure that you receive the finest limestone for your interior and exterior design needs.

Granite

: For enduring strength and visual appeal, our granite offerings stand out. As experts in Natural Stone Products Export, we provide granite products that meet international standards and are perfect for diverse applications.

Basalt:

Add a touch of bold sophistication with our premium basalt products. Our Natural Stone Products Export services make it easy for you to access high-quality basalt for your projects, whether they're in construction or design.

Cobblestone:

Our cobblestones combine rustic charm with functionality, making them ideal for driveways, walkways, and outdoor spaces. We are your trusted Natural Stone Products Export partner for durable and appealing cobblestone solutions.

Steps & Palisades:

Elevate your landscapes with our natural stone steps and palisades. Our Natural Stone Products Export offerings include these functional and visually appealing elements that seamlessly blend with the natural environment.

Landscaping Stones

: Craft stunning green spaces with our diverse landscaping stones. As a leading Natural Stone Products Export provider, we offer an extensive selection for creating garden borders, retaining walls, and more.

Wall Stone:

Make a lasting impression with our premium wall stones. As specialists in Natural Stone Products Export, we ensure that your indoor and outdoor walls exude character and charm.

Porcelain Pavers

: Experience the future of outdoor flooring with our porcelain pavers. Our Natural Stone Products Export services bring innovative, low-maintenance, high-performance pavers to your projects.
Quality Assured: Our commitment to quality goes beyond borders. We source our Indian natural stone products from reputable quarries and employ stringent quality control measures to meet international standards. Rest assured, when you choose us for Natural Stone Products Export, you receive products of unparalleled quality.
Customization Options: We understand that your projects are unique. That's why our Natural Stone Products Export services offer customization options, allowing you to tailor stone sizes, finishes, and colors to your specific requirements.
Why Choose Runjhun Export:
Global Reach:

Our Natural Stone Products Export services span the globe, delivering the beauty of Indian natural stone to your doorstep.

Expertise

: With years of experience, we are experts in natural stone and are ready to assist you with valuable insights.

Customer Satisfaction:

Your satisfaction is our ultimate goal, and our reliability and transparency ensure you get exactly what you need.
Request a Quote: Ready to elevate your project with premium Indian natural stone? Request a quote today, and our team will promptly provide you with personalized pricing and information.
Frequently Asked Questions
1. What is Natural Stone Products Export?
Natural Stone Products Export refers to the process of sourcing and supplying premium Indian natural stone products to international markets. It involves selecting high-quality stones, ensuring proper quality control, and exporting these stones to various destinations across the world.
2. What types of natural stone products are typically exported?
Natural Stone Products Export includes a wide range of stone types such as sandstone, limestone, granite, basalt, cobblestone, steps & palisades, landscaping stones, wall stones, and porcelain pavers. These stones find applications in construction, landscaping, and interior design projects globally.
3. Why choose Indian natural stone for export?
Indian natural stone is renowned for its beauty, durability, and versatility. It offers a wide variety of colors, textures, and finishes, making it a preferred choice for many international projects. The quality and cost-effectiveness of Indian stone products make them attractive for export.
Best Quality Stones That Totally Add Value to your Surroundings.
Our professional team works to increase productivity and cost effectiveness on the market
Got queries? Connect with our team right away