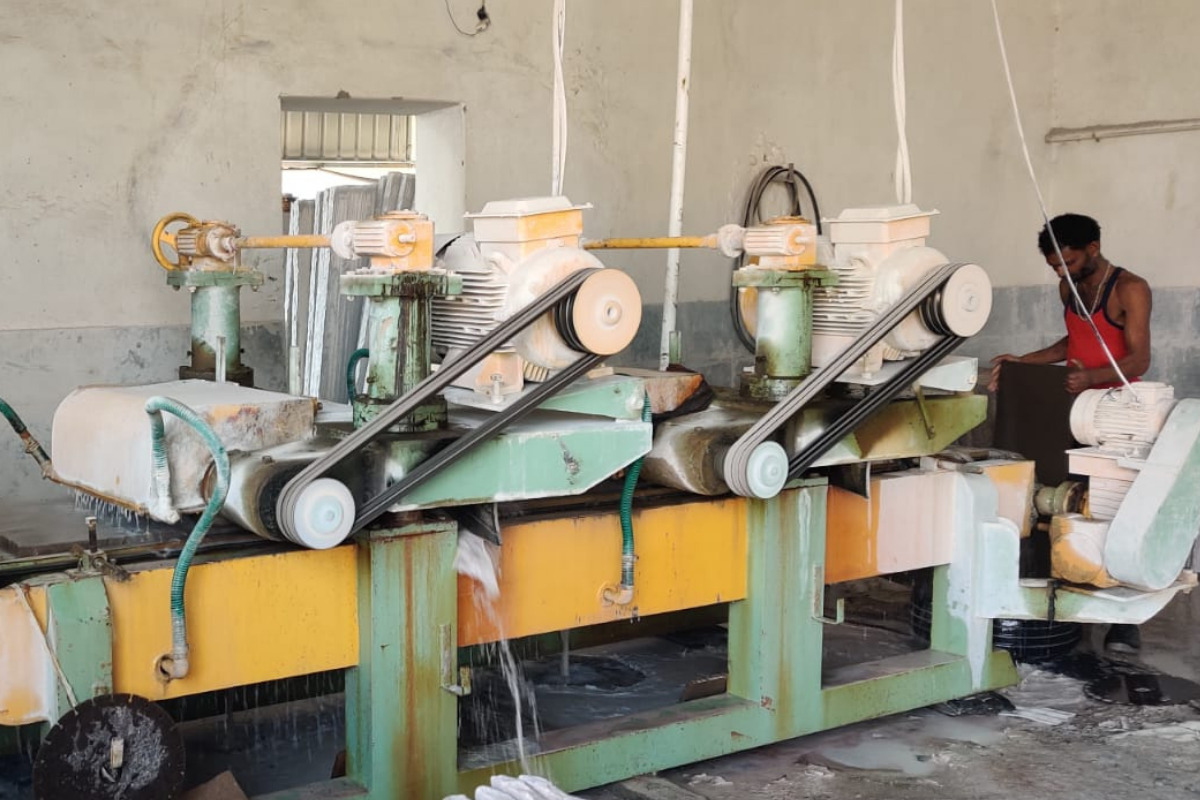 Stone Manufacturing Unit
Runjhun Export is one of the leading Natural Stone Manufacturer, Stone exporters, and Stone Suppliers in India of granites, sandstone, marble, quartzite, and limestone.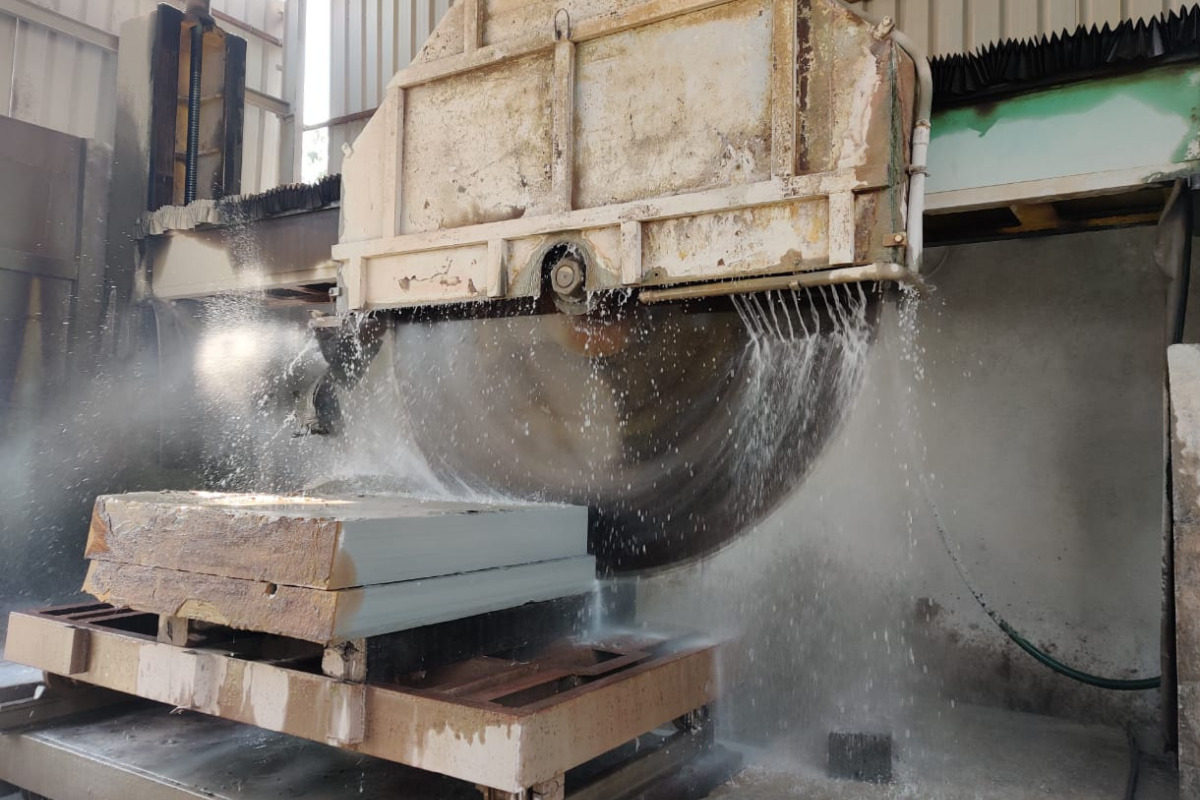 Quality Control
We at Runjhun Export believe quality over quantity. We ensure that all our delivered products have zero defect in it.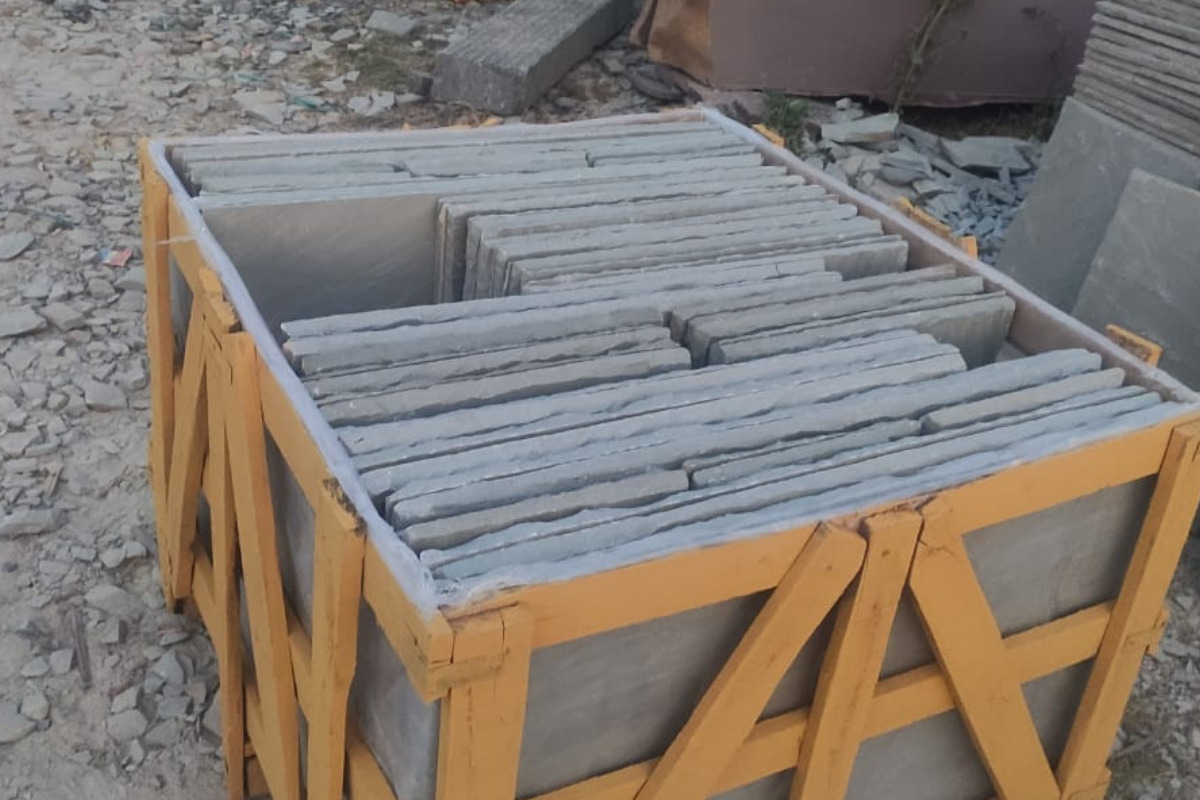 Packaging
Packaging of all the supplied stones such as granite, marble, and limestone are done by experts with utmost care in sturdy wooden crates.
Welcome to Runjhun Export, your trusted Landscaping Pavers Exporter from India. We take immense pride in being your premier destination for top-quality landscaping pavers that can transform your outdoor spaces into stunning havens of beauty and functionality.
Why Choose a Landscaping Pavers Exporter?
Landscaping pavers play a crucial role in creating outdoor landscapes that are not only aesthetically pleasing but also functional and durable. When you choose a reputable Landscaping Pavers Exporter, you gain access to a world of advantages:
Global Variety:

As a leading Landscaping Pavers Exporter, we offer an extensive range of pavers sourced from various parts of India. This includes a rich diversity of stone types, colors, textures, and sizes, allowing you to select the perfect paver for your specific project needs.

Quality Assurance:

Quality is the cornerstone of our export services. Each paver we export undergoes rigorous quality checks to ensure it meets the highest industry standards. We take pride in delivering pavers that not only enhance your outdoor spaces but also withstand the test of time and weather.

Customization Options

: Your landscaping project is unique, and your pavers should reflect that. At Runjhun Export, we understand the importance of customization. Whether you require specific dimensions, finishes, or patterns, our Landscaping Pavers Exporter services are tailored to align seamlessly with your vision.

Expertise and Guidance:

Choosing the right pavers can be a daunting task. Our team of experts possesses in-depth knowledge of various stone types and their applications. As your dedicated Landscaping Pavers Exporter, we provide invaluable insights and guidance to help you make informed decisions.
Landscaping Pavers Range: Elevate Your Outdoor Spaces
Explore our diverse range of landscaping pavers, each designed to enhance the beauty and functionality of your outdoor spaces:
Natural Stone Pavers:

Timeless Elegance:

Natural stone pavers exude timeless elegance with their unique textures and hues. They are ideal for creating inviting patios, pathways, and outdoor seating areas.

Versatility:

Whether you prefer the rustic charm of sandstone, the sophistication of granite, or the warmth of limestone, our natural stone pavers offer a versatile palette to match your design preferences.

Durability

: Natural stone pavers are built to withstand the harshest weather conditions, making them a lasting investment for your outdoor projects.

Cobblestone Pavers:

Charming Aesthetics

: Cobblestone pavers add a touch of old-world charm to your driveways, walkways, and courtyards. Their irregular shapes and earthy colors create visually appealing surfaces.

Durability

: Cobblestone pavers are known for their exceptional durability, making them perfect for high-traffic areas that require both style and sturdiness.

Design Flexibility:

Mix and match different cobblestone sizes and colors to create unique patterns and designs that reflect your personal style.

Porcelain Pavers:

Modern Innovation:

Porcelain pavers represent modern innovation in outdoor flooring. They are known for their sleek appearance and low maintenance requirements.

Versatility:

Porcelain pavers are available in a range of contemporary designs and mimic the look of natural stone or wood, allowing you to achieve various aesthetics.

Resistance:

These pavers are highly resistant to stains, scratches, and fading, making them ideal for outdoor spaces that require easy upkeep.

Custom Designs:

Tailored to Your Vision:

Our Landscaping Pavers Exporter services extend to crafting custom pavers designed specifically for your project.

Unique Patterns

: Whether you have a specific pattern or logo in mind, we can create one-of-a-kind pavers to bring your unique vision to life.

Unlimited Possibilities:

With custom designs, the possibilities are limitless, enabling you to make a bold statement with your landscaping projects.
Choose Excellence for Your Landscaping Needs:
As your trusted Landscaping Pavers Exporter from India, Runjhun Export is dedicated to providing not only a wide range of paver options but also the expertise and quality assurance needed to turn your outdoor design dreams into reality. Our commitment to excellence, customization, and customer satisfaction sets us apart in the industry.
Explore our extensive collection, discuss your landscaping paver requirements with our team, and discover how Runjhun Export can help you elevate your outdoor spaces. Whether you're designing a residential garden or a commercial landscape, our landscaping pavers are designed to meet and exceed your expectations.
Elevate your outdoor spaces with the enduring appeal of Runjhun Export, your premier Landscaping Pavers Exporter from India.
Frequently Asked Questions
Q: What are landscaping pavers, and how can they enhance outdoor spaces?
Landscaping pavers are durable, flat stones or concrete blocks used to create visually appealing and functional outdoor surfaces. They can enhance outdoor spaces by providing stable and attractive surfaces for pathways, driveways, patios, and more. Landscaping pavers come in various materials, including natural stone and porcelain, allowing for customization to match your design preferences.
Q: What factors should I consider when choosing landscaping pavers for my project?
When selecting landscaping pavers, consider factors such as the material's durability, appearance, and suitability for the intended use. Think about the climate and weather conditions in your area, as well as maintenance requirements. It's also important to work with a reputable landscaping pavers exporter who can provide guidance on the best options for your specific project.
Q: Are landscaping pavers suitable for both residential and commercial projects?
Yes, landscaping pavers are versatile and can be used in a wide range of projects, from residential gardens and driveways to commercial plazas and public spaces. Their durability and aesthetic appeal make them a popular choice for both residential and commercial landscaping projects. Reputable landscaping pavers exporters offer options that cater to the unique needs of each type of project.
Best Quality Stones That Totally Add Value to your Surroundings.
Our professional team works to increase productivity and cost effectiveness on the market
Got queries? Connect with our team right away