Indian Natural stone Supplier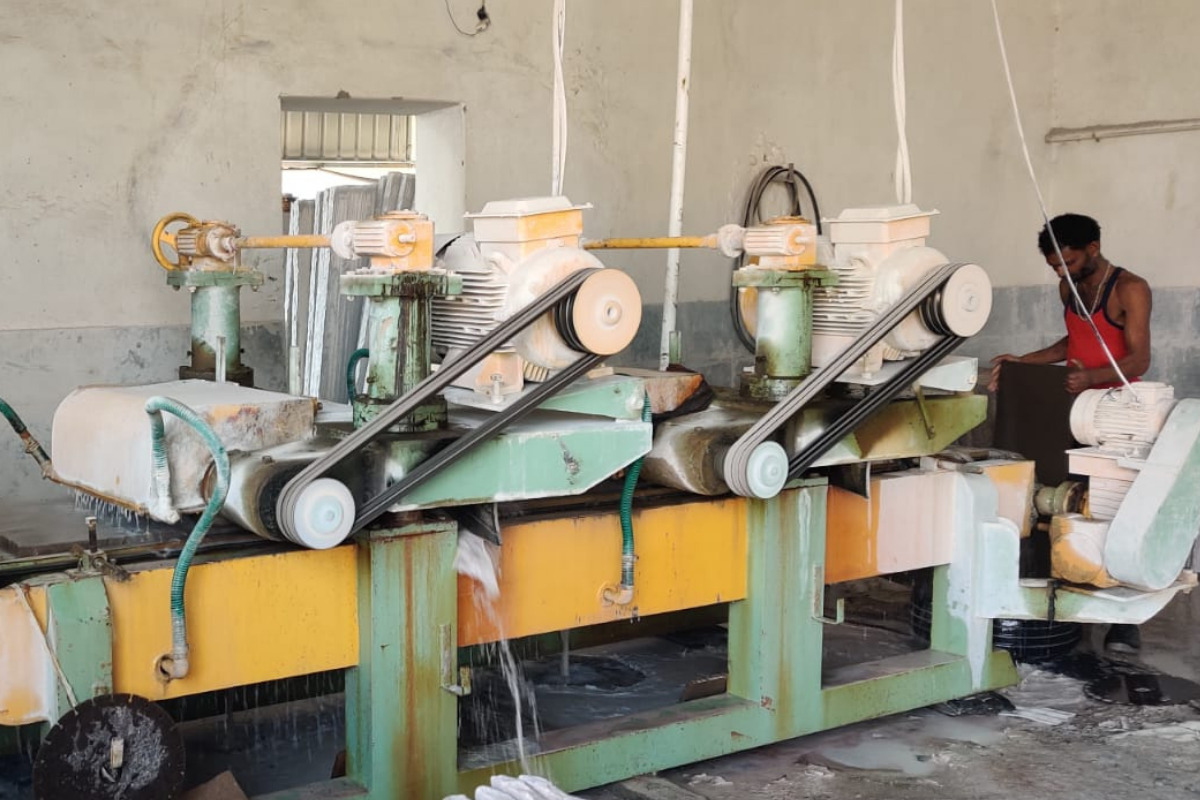 Stone Manufacturing Unit
Runjhun Export is one of the leading Natural Stone Manufacturer, Stone exporters, and Stone Suppliers in India of granites, sandstone, marble, quartzite, and limestone.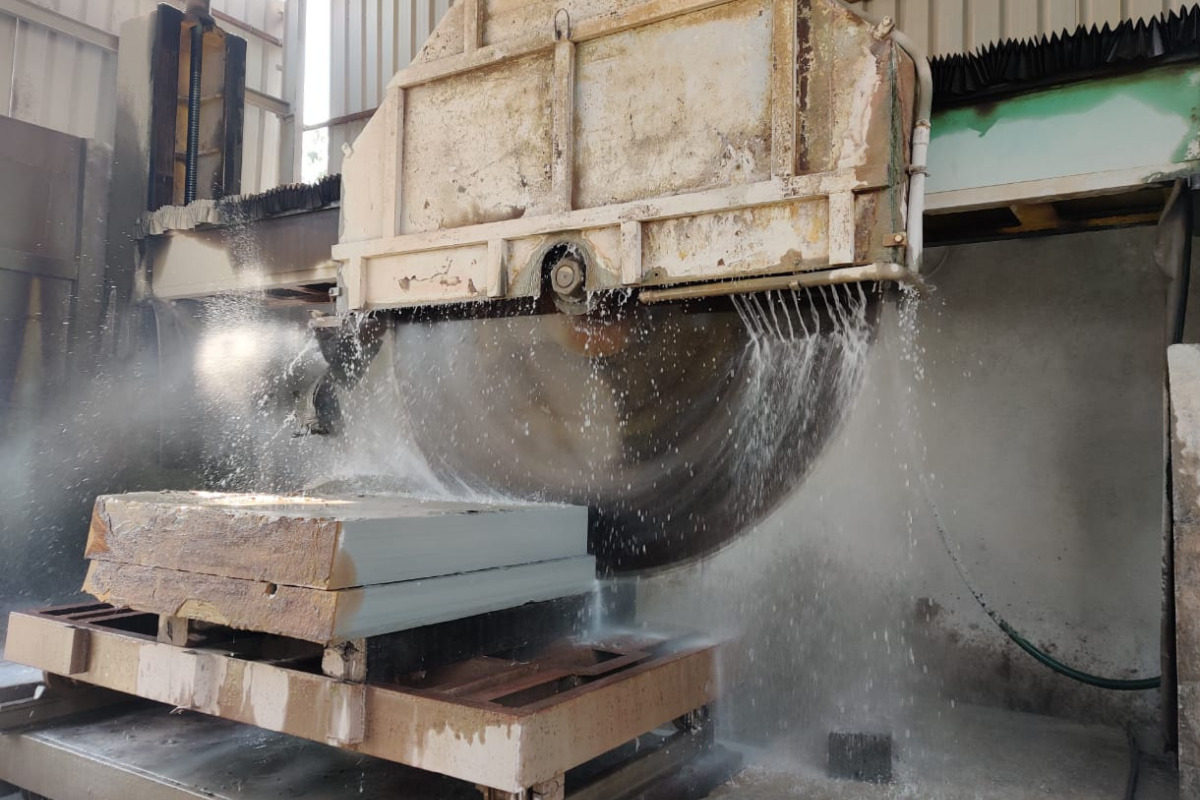 Quality Control
We at Runjhun Export believe quality over quantity. We ensure that all our delivered products have zero defect in it.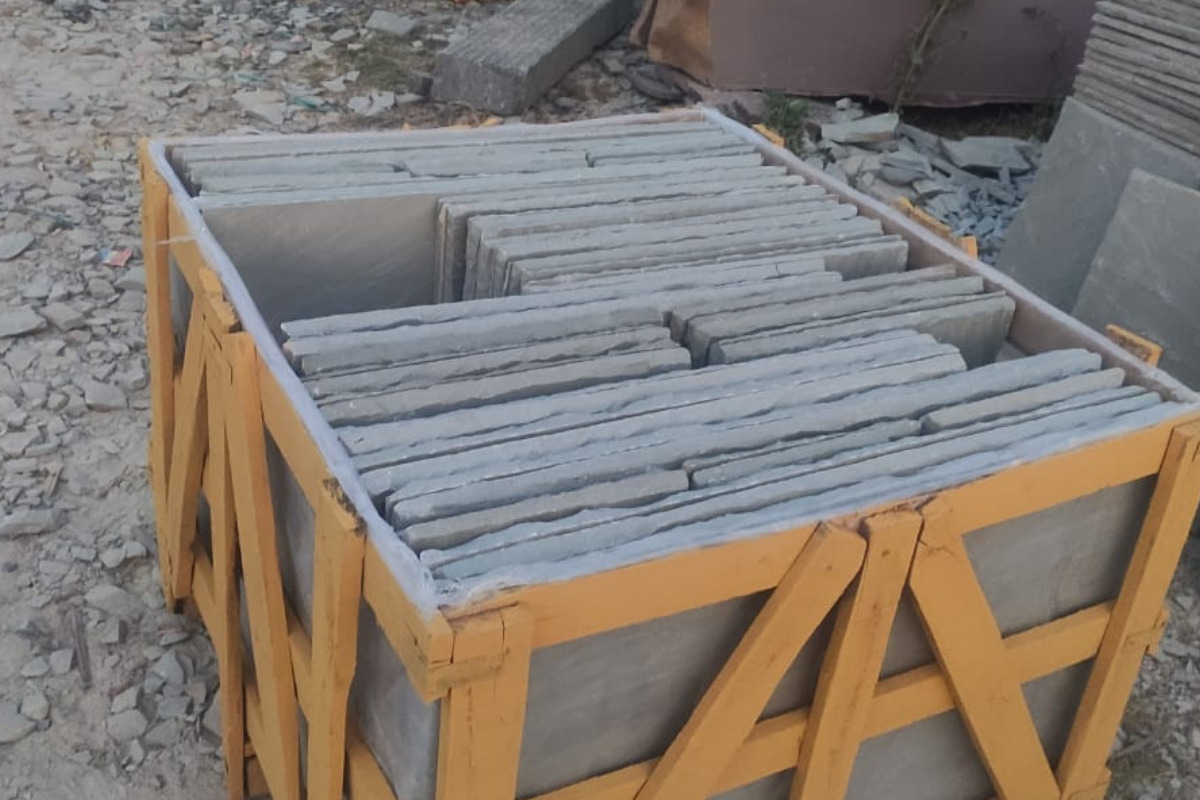 Packaging
Packaging of all the supplied stones such as granite, marble, and limestone are done by experts with utmost care in sturdy wooden crates.
Discover the Excellence of Runjhun Export – Your Trusted Indian Natural Stone Supplier
At Runjhun Export, we are dedicated to being your foremost Indian Natural Stone Supplier, offering a diverse and exquisite range of natural stone products. Our commitment to quality, reliability, and customization options sets us apart in the industry. Explore our extensive product range below:
1. Sandstone: Enhancing Elegance
As your preferred Indian Natural Stone Supplier, we take immense pride in our sandstone collection. Sandstone's timeless beauty and versatility make it a popular choice for a variety of architectural and landscaping projects. Our sandstone products, sourced from the heart of India, exhibit exceptional craftsmanship, and are available in an array of colors and finishes.
2. Limestone: A Touch of Natural Elegance
Limestone, known for its timeless appeal, is another specialty at Runjhun Export. Our Indian Natural Stone Supplier status is underscored by the premium quality of our limestone products. Whether you're designing an interior space or creating an inviting outdoor ambiance, our limestone range offers a wealth of possibilities.
3. Granite: The Epitome of Endurance
As a distinguished Indian Natural Stone Supplier, we offer an extensive selection of granite products that exude strength and sophistication. Our granite stones, available in various textures and colors, are a testament to nature's beauty and durability. Choose granite from Runjhun Export for a timeless and enduring finish.
4. Basalt: Bold and Beautiful
Basalt is a favorite among architects and designers for its bold aesthetic and robust performance. At Runjhun Export, we excel as an Indian Natural Stone Supplier by providing high-quality basalt products that add character and strength to your projects. Explore our collection to see how basalt can transform your spaces.
5. Cobblestone: Rustic Charm Meets Functionality
Our cobblestone collection combines rustic charm with functionality. These durable stones are not just decorative but also serve as practical solutions for driveways, walkways, and outdoor spaces. Runjhun Export, your trusted Indian Natural Stone Supplier, offers cobblestone products that withstand the test of time.
6. Steps & Palisades: Elevate Your Landscapes
Enhance your landscapes with our natural stone steps and palisades. As an esteemed Indian Natural Stone Supplier, we provide steps and palisades that are not only functional but also visually stunning. Elevate your outdoor spaces with the beauty of natural stone.
7. Landscaping Stones: Crafting Green Masterpieces
Landscaping with natural stone adds a touch of elegance to any environment. Runjhun Export, your reliable Indian Natural Stone Supplier, offers an extensive range of landscaping stones for creating green masterpieces. From garden borders to retaining walls, our stones blend seamlessly with nature.
8. Wall Stone: Create Lasting Impressions
Transform your walls into works of art with our premium wall stones. As your dedicated Indian Natural Stone Supplier, we provide wall stones that add character and texture to both indoor and outdoor walls. Create lasting impressions with our hand-selected stone varieties.
9. Porcelain Pavers: The Future of Outdoor Flooring
Runjhun Export, a leading Indian Natural Stone Supplier, introduces porcelain pavers that redefine outdoor flooring. These low-maintenance, high-performance pavers are perfect for modern outdoor projects. Experience the future of outdoor design with our porcelain pavers.
Experience the Runjhun Export Difference
Choosing Runjhun Export as your Indian Natural Stone Supplier means gaining access to a world of quality, variety, and expertise. We understand that each project is unique, and that's why we offer customization options to meet your specific requirements. With our commitment to unparalleled quality, reliability, and customer satisfaction, we have earned our reputation as a trusted provider of Indian natural stone products. Explore our range, and let us help you turn your vision into reality.
Contact us today to inquire about our products, request a quote, or discuss your project needs. Transform your projects with the timeless beauty and enduring quality of Indian natural stone from Runjhun Export.
Frequently Asked Questions
1. What is the role of an Indian Natural Stone Supplier? 
An Indian Natural Stone Supplier plays a crucial role in the supply chain of natural stone products. They source, process, and distribute a wide range of Indian natural stones, including sandstone, limestone, granite, and more. These suppliers ensure the availability of high-quality stones to meet the needs of various industries, including construction, landscaping, and interior design.
2. What are the advantages of using natural stone products in construction and design? 
Natural stone products offer durability, timeless beauty, versatility in design, and eco-friendliness.
3. How can I maintain and care for natural stone products? 
Maintain natural stone products by cleaning regularly with a mild, pH-balanced cleaner, avoiding harsh chemicals, using protective measures, and consulting professionals when needed.
Best Quality Stones That Totally Add Value to your Surroundings.
Our professional team works to increase productivity and cost effectiveness on the market
Got queries? Connect with our team right away